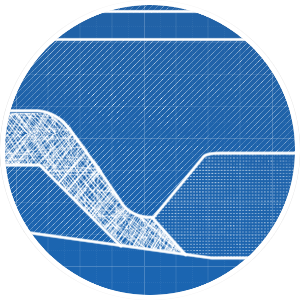 Grate – Refined Aluminium
Aluminium always was a fantastic metal for withstanding corrosion and rust damage. As this metal grate acts as an outlet for steam and excess water, we used a durable metal that would stand the test of time.

Nobody gets excited about a drainage grate, but if they did, this would be the one they were all talking about.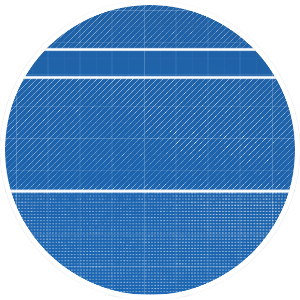 Frame – Reinforced Titanium
Using light reinforced titanium for the frame of the SB-1000 allows it to remain incredibly durable, yet keep shipping prices down for our lovely space customers.

Everything from the digital screen bracket to the metallic trim surrounding the glass screen is made from awesome titanium. Things don't get much shinier than that.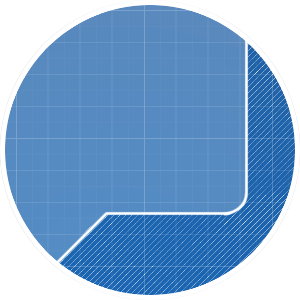 Screen - Meteor Glass
This resistant transparent screen is made from an incredibly durable synthetic compound, some of which was mined from a nearby meteor cluster some 70 years ago. Much like the bullet-proof glass of 2014, it is made from numerous layers of hard and flexible glass to further improve its durability.

The composition of this 'meteor glass' also allows the screen to effectively reflect radiation, keeping the occupant safe in case of an emergency.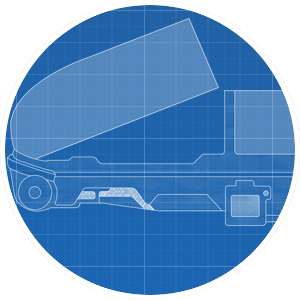 Opening Action
With a turning angle of a full 180° the sleek Meteor Glass Screen can be activated by voice command, by the digital control panel or manually from inside and out, in case of power failure.

Once fully opened, the screen allows easy access to and from the chamber, and then can again be closed by voice operation or manually.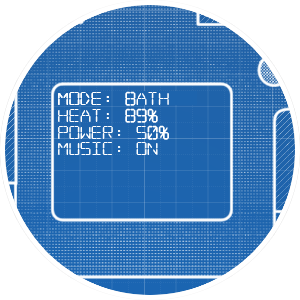 Shower & Bath Modes
This fantastic unit is incredibly luxurious and offers true peace and tranquility after a long day at the space office!

Enjoy a massaging bath that never goes cold, or a refreshing shower that removes all dead skin and harmful bacteria from the body without alerting the user to the purge taking place under their very nose.

Both shower and bath modes will leave your skin incredibly soft to the touch, clear of blemishes and 99.9% sanitised.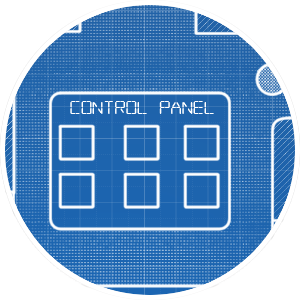 Touch Screen Control
This digital touch-sensitive display allows for full control of the system from the outside, whether you are looking to pre-program a certain wash or massage setting, or initiate stasis mode in the hope of sleeping through a radiation alert, you can be sure this display allows for quick and easy usage.

This is made from a thinner and more refined Meteor Glass, providing a thick durable glass with a sleek and contemporary appearance!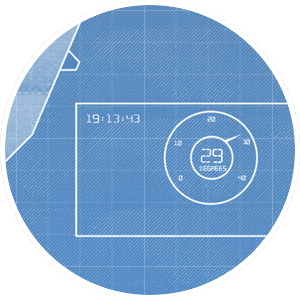 Holographic Display
That's right, we said holographic.

The internal control system of the SB-1000 features a responsive touch-sensitive hoplographic display that allows you to control the heat and settings within the chamber, as well as enjoy your favorite films and space music.

The system also allows for intergalactic video calling, remote home security control and watching space wrestling.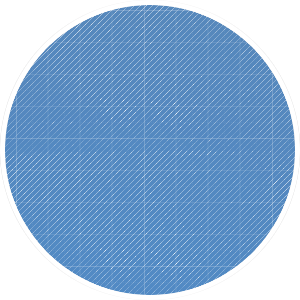 Drainage
The bottom compartments of the chamber is made up of a cutting-edge material known as Litmus Titanium. This 3-chamber base compartment drains dirty water and soap into the first compartment, lifts all dirt and suds from the water, then filters through to the second compartment for water purification; the water is then filtered to the third base compartment which holds the purified water for re-use.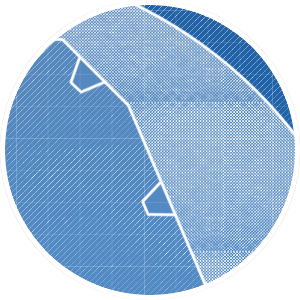 Shower Jets
These sleek and soothing shower jets have a plethora of new and exciting settings. From more traditional settings such as 'Rainfall Flow', to more cutting-edge modes such as 'Amazonian Mist' and 'Sports Massage'.

Simply use the external or internal interface to change between settings at any time.
Unfortunately the SB-1000 won't be available in your time for another 1000 years, so we won't be able to process orders on these units for a while.
However for a range of extremely luxurious and modern shower baths by 2014's standard, be sure to check out our superb range today.
Beware the space slugs.