World Water Day Campaigns
As part of World Water Day 2013 there are a wide-range of organisations getting involved with campaigns. We have listed some of our favourites below.
Wine March from 2 Water
On March 3rd, 2 Water completed Wine March (winemarch.co.uk), which was a walk for water on the Thames. This proved to be extremely popular, and was attended by 200 people, while being hosted by 2 Water alongside wine personalities Oz Clarke, Tim Atkin and Olly Smith.

The event so far has raised £3,000 which were allocated to projects in Zimbabwe, which has raised enough funds for one project and a half.

You can help 2 Water to meet their remaining target and raise an additional £1,000 by donating at: http://www.justgiving.com/2WaterCharity.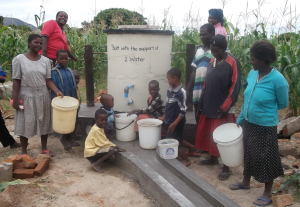 25th Annual Potomac River Watershed Cleanup from The Ferguson Foundation (US)
The Ferguson Foundation are hosting the 25th annual Potomac River Watershed Cleanup from the 20th March to the 30th April. 80% of the region's drinking water comes from the Potomac Watershed, and they hope to help raise awareness and clean up the area with the help of volunteers.

On the official day of the cleanup, April 6th, they will also be launching a Little Prevention video contest. This is to help increase awareness to the harmful impact of litter on health and on the environment.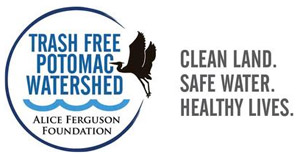 Join the World Walks for Water and Sanitation
The World Walks for Water and Sanitation has launched their global event, demanding 'action to address the world's largest crisis – water and sanitation'.

Running between the 16-24th March, thousands of people will be involved in 'walking for water' to highlight the need for safe water and sanitation in the countries and communities that need it most. Millions of people have to walk great distances each day just to collect water, and billions have no safe place to go to the toilet. You can help raise awareness.

You can join the walk at: www.worldwalksforwater.org/eng/participators/join
Go Blue! from Just a Drop
Just a Drop are involved in a fantastic campaign for World Water Day named 'Go Blue!', which encourages schools and companies to dress up in blue on the 22nd March, while also making a donation to Just a Drop.

Just a Drop have put together a great video to help promote the campaign, featuring some primary school children which is very funny. There is also a video from Olympic swimmer Chris Cook. Both of these videos can be found on our page for Just a Drop.

Find out more at: www.justadrop.org/get-involved/splash-for-kids/goblue/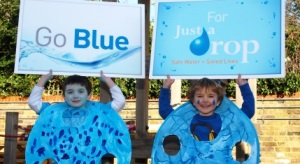 Karma Korma from FRANK Water
FRANK Water are running a brilliant campaign, "asking the world to have a curry in support of clean water projects in developing countries".

The idea is very straight-forward, as FRANK Water are asking their supporters to host their own 'Karma Korma' curry night on World Water Day (March 22nd), in which they invite their friends or family, and each guest makes a suggested donation of £10 to FRANK Water (which is roughly the same price as a takeaway curry).

Visit their website for full details: www.frankwater.com/karma-korma/