Are Freestanding Tubs Going Out Of Style?
Are Freestanding Tubs Going Out Of Style?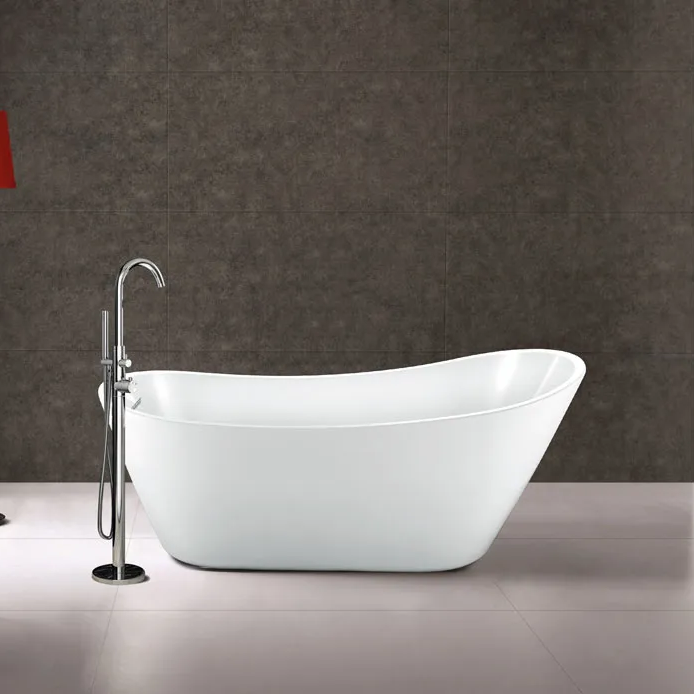 Freestanding baths are a type of bath that don't need any kind of structural support. They stand on their own, or on feet that hold the bath up a little off the floor. A lot of the time when you see baths they are built-in, meaning that they are against a wall or structure of some kind that supports the bath as a whole.
The whole point of freestanding baths is to avoid this and be able to place the bath wherever you want in the bathroom. However, they are not without their issues which is one of the reasons that some people may believe that they are going out of style now. In this article, we're going to be taking a look at some of the facts surrounding this!
A Tub For Everyone
A freestanding bath allows you to have the freedom over the design of your bathroom. You are not trying to fit your bath into a gap in the bathroom that has been made for it, which makes things a lot easier. You can instead decide where you want to put the bath, whether this is in the middle of the room or off to the side.
When we say that there is a tub for everyone, we mean it. You can choose what kind of freestanding tub you want whether it is narrow and shallow for your kids, or if you want a deep bath for those people who love to have a long soak at the end of the day. Like we said, you are not limited by the design of your bathroom, unless there is a very small amount of space.
Why Some People Might Think So
But, why might some people think that freestanding baths are going out of style? One of the reasons for this is going to be the cost. These tubs are generally more expensive than their built-in counterparts for a number of reasons. They are heavier which means it takes more to make them. Due to the weight of these tubs, you may need a reinforced floor in your bathroom which will cost you if you don't already have one.
As well as this, freestanding tubs don't have showers with them. It is an option if you are desperate for one, but generally this isn't something that happens. It ruins the overall aesthetic of the tub that you have just spent money on to look beautiful in your bathroom. As such, if you want to combine a shower with it, a built-in tub is the way forward.
Why Are Freestanding Baths A Good Choice?
Everything has its pros and cons. We have now seen some of the cons and reasons why people may think that these tubs are going out of style, and now we're going to look at why they are a good choice.
One of the best parts about a freestanding tub is the fact that it is easy to install. There is no need to secure it to anything, making it a very straightforward installation. It doesn't take too long either, so your bath will be fitted in your home and ready to use in no time.
There are also so many options when it comes to freestanding tubs that you wouldn't believe it. You can get creative with this kind of tub, making it fit your bathroom perfectly. This will further enhance your space, turning it into the luxurious room that you have always wanted and that will make your guests green with envy.
So, Are They Going Out Of Style?
The short answer is no, they are not going out of style. Freestanding baths are very much still popular, with people purchasing them all the time to give their home a more luxurious feel. Everyone wants to feel as though their home is that little bit more luxurious than someone else's, and having the type of bath that is used in spas and high-end hotels helps with this.
If you are thinking of purchasing a freestanding bath, then we have a range of options available for you to choose from. Choosing a freestanding bath might take some time as you are going to need to think about the logistics and all the other associated costs that come with a freestanding bath. If you need some help with this, feel free to get in touch with us, and we will do whatever we can to assist you with what you need.