Bathroom Trends to Inspire Your Lockdown 3.0 Projects!
Bathroom Trends to Inspire Your Lockdown 3.0 Projects! - Trends
It's a new year, but with a lot of the same restrictions from 2020 still holding us back - why not give your home some TLC!? We know home and interior trends come and go and you always want to keep your home looking stylish and the bathroom is definitely no exception. After all, you're in there every day!
Whether it's jumping in the shower before work or rushing home to relax in the bath after a long day or even getting ready for that Cocktail Zoom Party and arguing about who spends the most time in there - you use your bathroom for it all which is why it is so important that you truly love what you see.
We've done the hard work and come up with all the latest bathroom trends to get you inspired and on track to give all your friends and family ultimate bathroom envy!
DARK COLOURS
It can be a scary thought to use dark colours in your home, and seems like it should be the opposite choice for a bathroom, but fear not. Darker tones can add depth and character to your bathroom space and really make a statement. Just by adding small pops of dark colours like Hacienda Black or Royal Green (check out our Insta post below for inspiration https://www.instagram.com/p/CKds8JrAKwg/) can easily draw attention to the features you love in the room. Contrast that against unique copper or gold brassware to create an incredibly luxurious and designer look.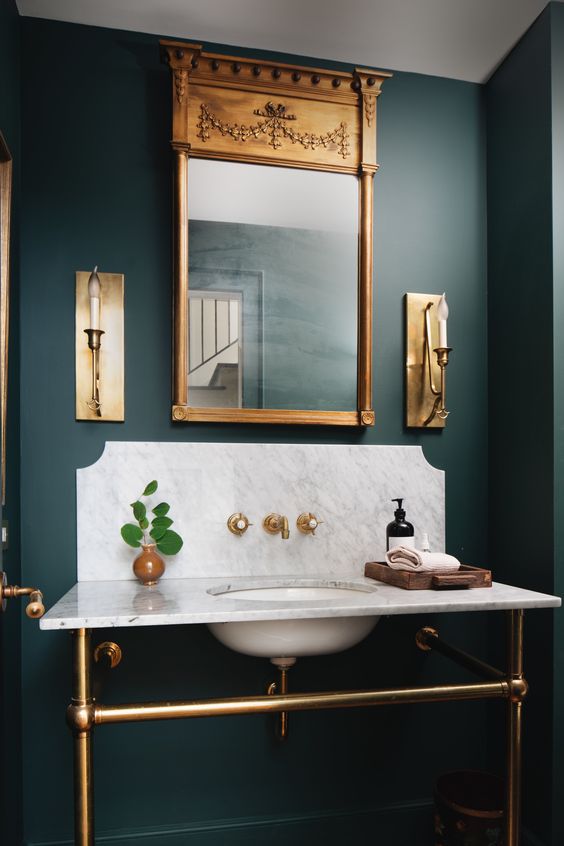 Image: www.jeanstofferdesign.com/englishcottage
EXPOSED PLUMBING
Why not bend the rules about what a 'typical' bathroom should look like? Exposed plumbing can make you immediately think of old fashioned Victorian themes, but you can easily put a modern twist on this while still adding character. Match it with a contemporary wetroom or with a contracting sleek white wall hung basin to create an unique industrial look.
And don't forget, the best benefit of exposed plumbing is that you get a quick installation and super easy access for any repairs in the future. Meaning maintenance is always carefree and easy.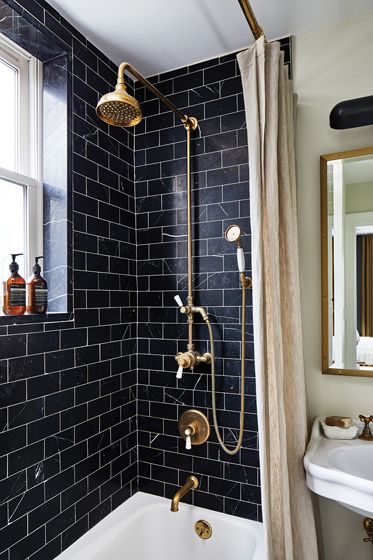 Image: www.homeanddesign.com
WETROO
M
Choosing a wetroom over an enclosure can add a touch of luxury to your bathroom. Why not go for something like the Synergy Vodas 8 Black Grid Wetroom Screen (https://www.bathshop321.com/synergy-
vodas-8-stella-black-grid-wetroom-screen) to allocate a shower area yet still keep the room open and stylish. Play with the layout of your bathroom as a wetroom can be installed in almost any corner.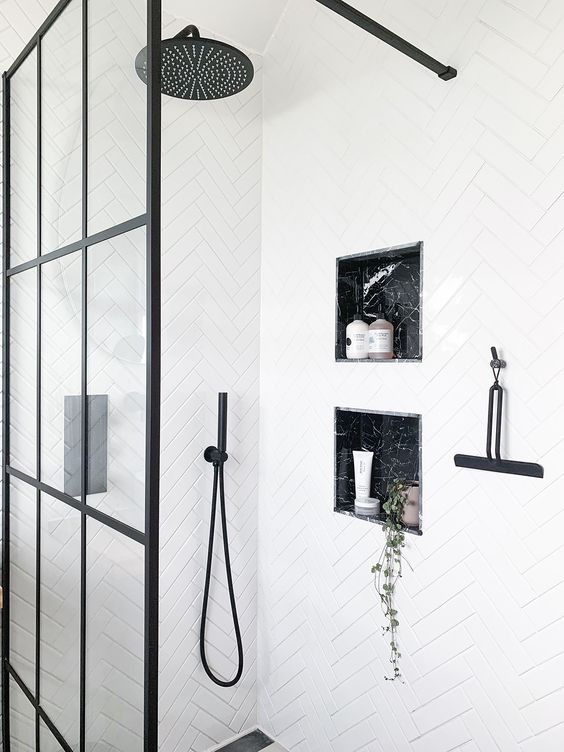 Image: www.lustliving.co.uk
FREE THE FLOOR
Wall hung units and features are a perfect way to create the illusion of space in smaller bathrooms without compromising on storage. Not to mention making it much easier to clean with essentially nothing on the floor!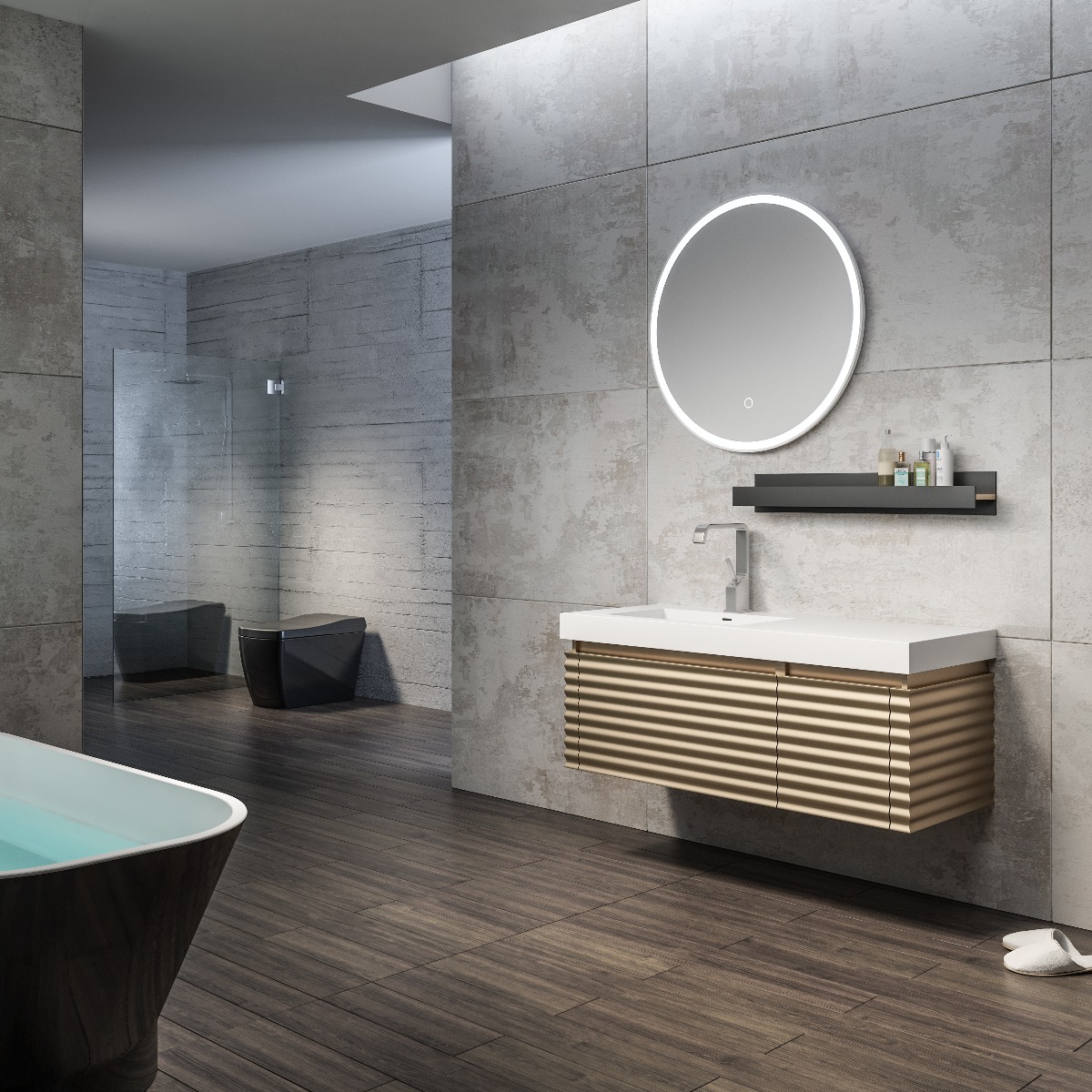 Image: www.lucabellasourcing.com/weston
FREESTANDING BATHTUBS
A freestanding bath is guaranteed to become the centerpiece of any bathroom. Whether you opt for a classic white acrylic, or want to really make a statement with a metallic or painted finish, it'll immediately capture the attention. Pair with a freestanding bath filler for a more traditional look, or a wall mounted bath/shower mixer to create a more minimalistic theme.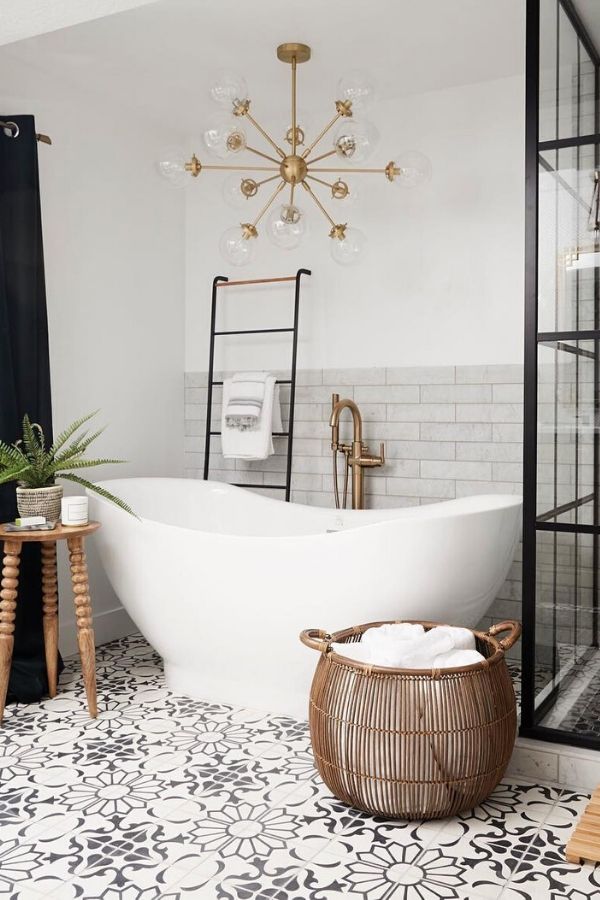 Image: www.tulipandsage.com
LET THERE BE LIGHT
Lighting is super important when it comes to creating the mood in your bathroom. Whether it's a romantic and relaxing ambiance, or a perfect selfie you want - it's essential. Integrating lighting into your bathroom can be done easily with either a LED mirror, like our Vega Illuminated Mirror (https://www.bathshop321.com/illuminated-mirror-with-ir-s witch-led-clock-shaver-demister-vega-by-voda-design), with ceiling spotlights or even shelf lights that can be added to furniture.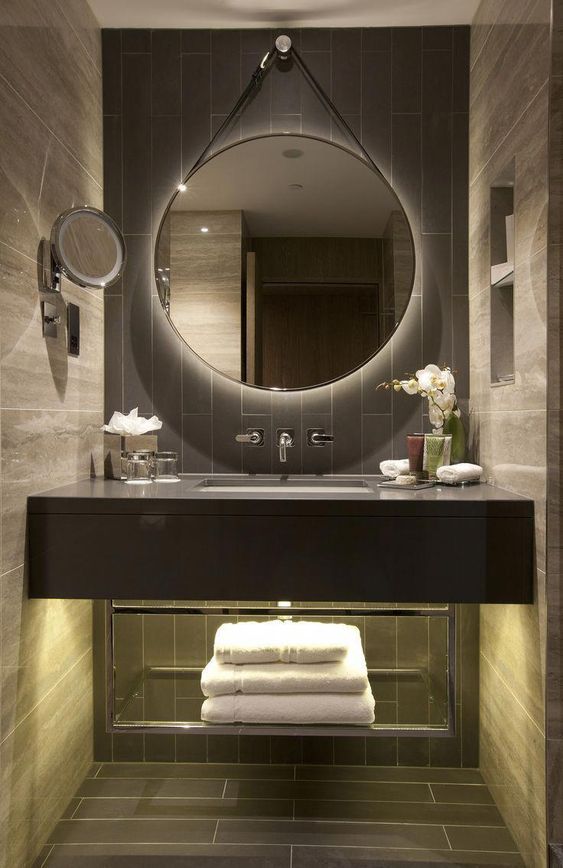 Image: www.sawdustsisters.com
Whether you want to make little changes to your bathroom or completely renovate it, we hope these tips have given you some inspiration.
Check out our website for amazingly priced bathroom furniture and supplies - updated weekly! www.bathshop321.com