Choosing a bathroom suite and fitting it all can be a stressful process. Whether you've moved into a new home or are simply updating your current bathroom style; there are a lot of things to think about and consider! We hope that this short guide will give you some ideas on how to narrow down your search for your dream bathroom.
Bath, Shower Or Both?
Your first questions should be: what element of the bathroom is most important to me and family? Prefer long soaks in the bath to quick showers? Or do you want the luxury of choice?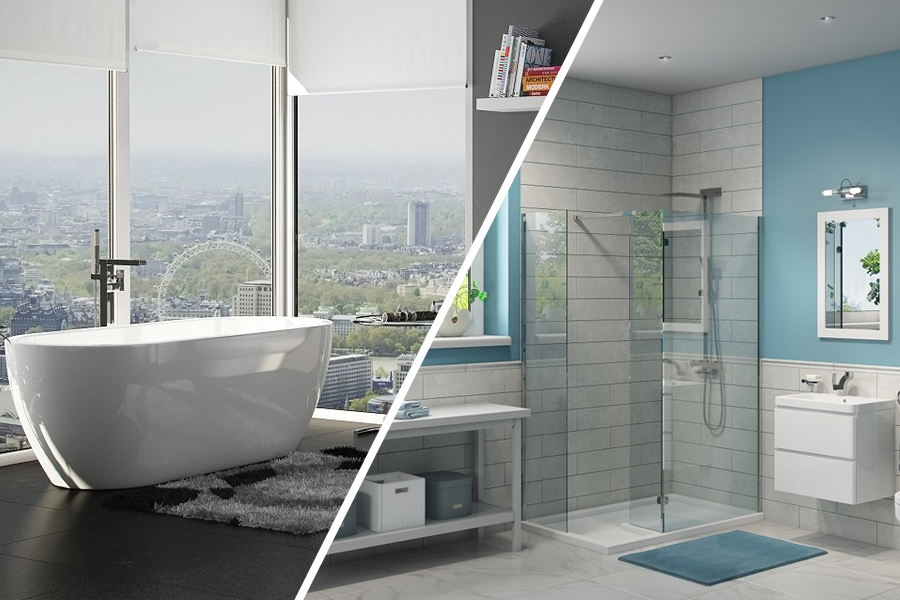 Bathshop321 stocks a wide range of different bathroom suites, from shower enclosure suites, bath suites and shower bath suites! Each of these suites comes with a bath/shower, basin and toilet, as well as options to add taps, wastes, mirrors and more.
En-Suite Or Family Bathroom?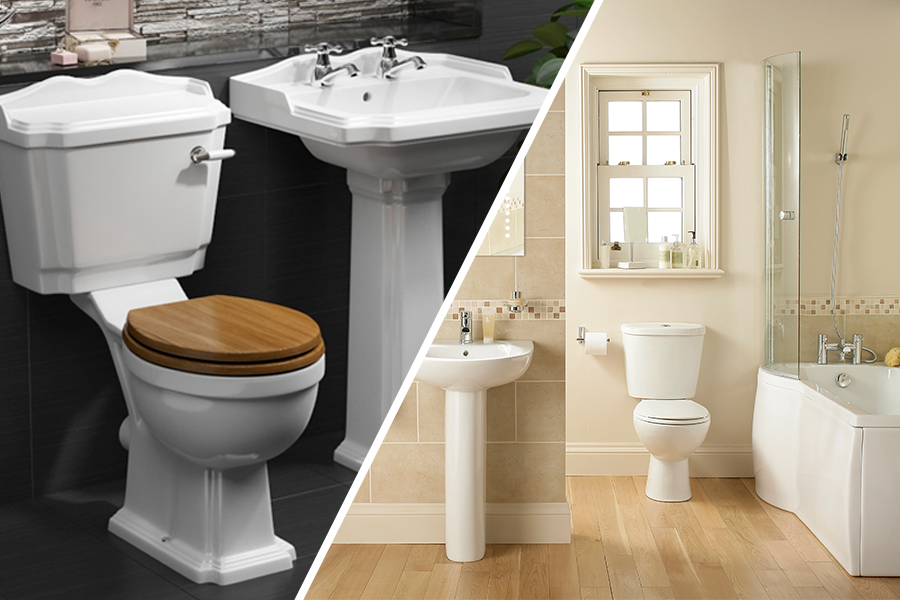 Whether you choose a bath or shower suite usually depends on the size of your bathroom. En-suites almost always feature showers, whilst larger family bathroom benefit from baths. However, if a big bathroom suite isn't what you're looking for, then you will need a cloakroom suite – perfect for en-suites or smaller downstairs bathrooms. Our prices start from only £109 for a toilet and basin! Our Voda Design range also contains many affordable compact options to help you create your perfect bathroom suite.
Choose From A Range Or Mix & Match?
Many retailers sell their bathroom suites in sets that contain matching items from a manufacturer's range, such as the Hudson Reed Memoir Suite, seen on the right hand side of the image below.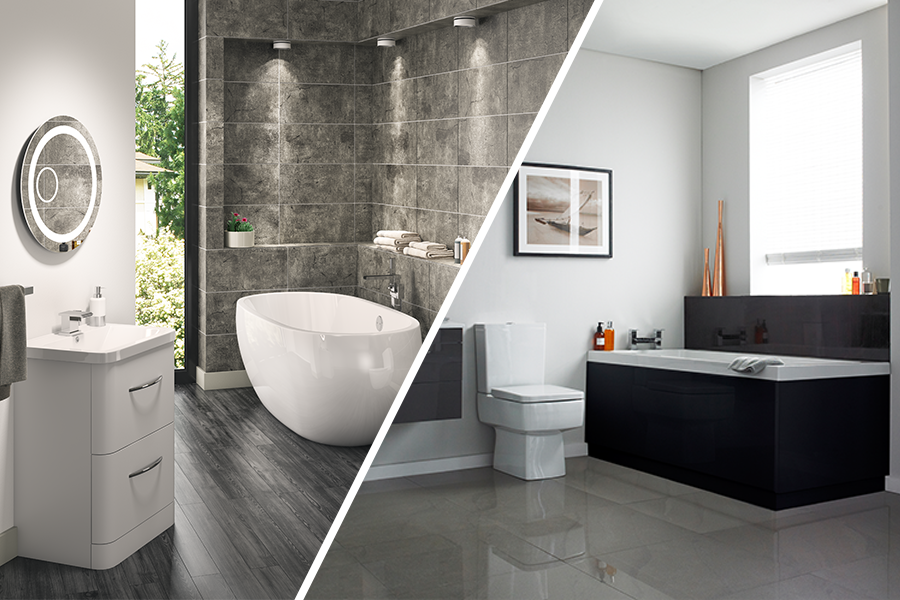 Here at Bathshop321, we think a variety of options is important when choosing a bathroom suite, so a large number of our suites contain mix and match items so you can build your own dream bathroom regardless of manufacturer! If our configurable suites don't tickle your fancy, then you can always pick out your sanitaryware and accessories from completely separate ranges, however this is usually a more expensive option.
Modern Or Traditional?
Traditionally styled bathrooms feature intricately carved ceramics such as the Vitoria and Ellio ranges, and tend to look fantastic in character and period properties such as country cottages. Traditional suites are generally slightly more expensive than their modern counterparts, whereas modern bathroom suites are more common and come in a huge range of different designs.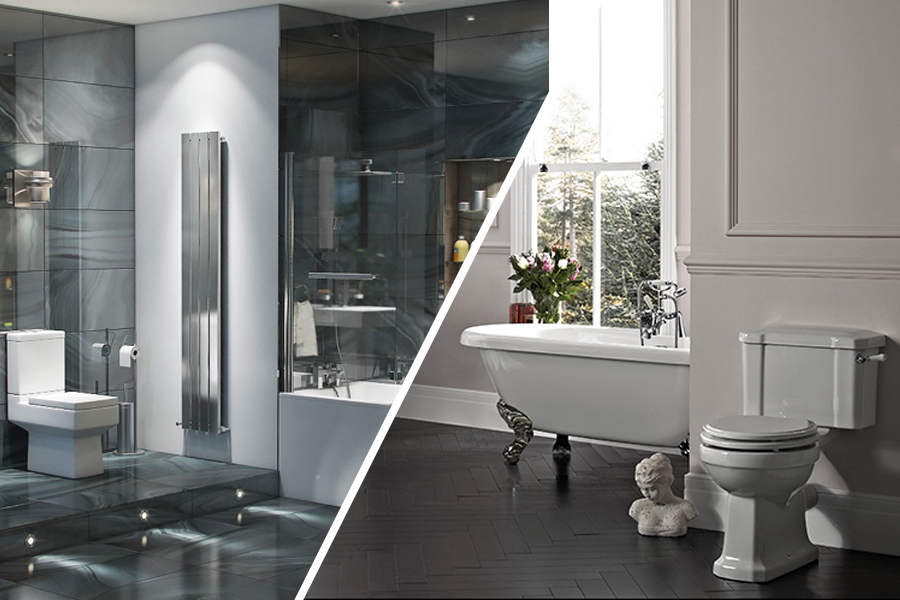 One of our bestsellers is the Tidy Suite, which features sharp, square ceramics and an L Shape Bath for the perfect, up-to-date, modern bathroom.
Any Extras?
You don't just have to settle for the standard bathroom suite – Bathshop321 also offers a number of upgrades you can make to create a truly luxurious bathroom of your dreams. These upgrades include adding a premier finish to your bath; an extra layer of reinforcement which adds a 30 year guarantee to selected baths. Also available are options to upgrade your bath to whirlpool bath by adding a 6, 8 or 12 jet system on selected models for a spa in your own home!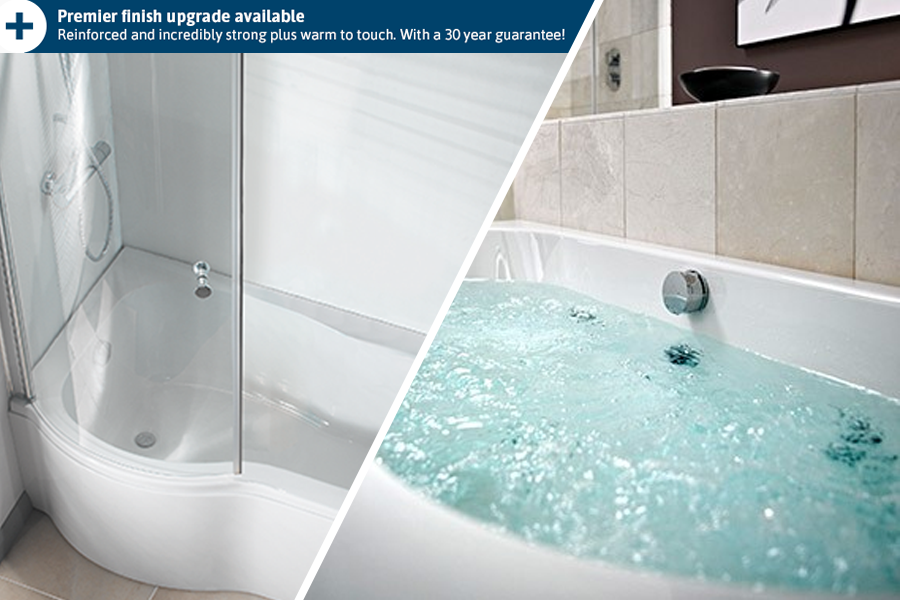 We hope that we have opened your eyes to the many possibilities and options that choosing a bathroom suite can offer and hope that Bathshop321 can find your perfect bathroom!