What Is The Difference Between A B And A P Shape Bath?
What Is The Difference Between A B And A P Shape Bath?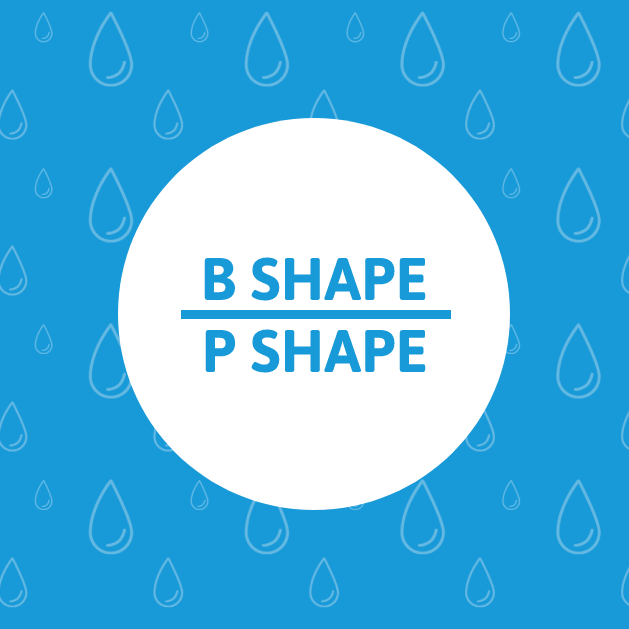 Are you having trouble deciding whether to take a shower or a bath? Fortunately, there is no need to be concerned: even if your bathroom does not have enough space for both a bath and an enclosed shower, you will not be deprived of either. You could opt for a shower bath, more specifically, a B shaped or a P shaped bath.
An increasingly popular bathroom design choice for good reason: it offers the best of both worlds while taking up significantly less floor space than a traditional bath.
After reading this article, you will have all of the information you need to select the ideal bath and shower combination for your home.
What is a shower bath?
It is nothing more than a shower that is mounted over a bathtub. While bathing, you stand in the bath, and either a screen or a shower curtain is utilized to protect water from spraying all over the place. A shower over a bath is a terrific illustration of multi-purpose design, which is essential for making the most of limited bathroom space in the first place. This is an excellent alternative if you do not have enough space for both a bath and a solo shower, but you still want the flexibility of having them both.
When it comes to bathing or showering, it is uncommon that everyone in a home will be completely in accord, and as a result, most people are adamant about not eliminating one of the options from the house entirely. With a shower above your bath, you can enjoy the best of both worlds: a lengthy, peaceful soak or a rapid rinse, depending on your mood and how you choose to spend your time.
What is the difference between a B shaped or a P shaped bath?
You are probably asking what the distinction is between a b shaped bath and a p shaped bath. To put it simply, they are the same thing, and the letter refers to the location of the larger shower space. A 'b' shaped bath will have its showering area on the left side of the tub, but a 'p' shaped bath will have its bigger area on the right side of the tub. Think about how the letters look and that will give you a much better idea.
How do you stop water from splashing everywhere?
In order to keep water off the floor, a good old-fashioned shower curtain is a terrific solution. However, many modern bathrooms choose to use a glass screen.
If you decide to use a shower curtain, make sure to select a rail that will allow you to have more space in the shower. This can be accomplished with a curved rail, and an oval rail will provide more arm room than a circular rail.
If you do settle on a screen, the most popular option is one that has a hinge at the bottom. Using a rubber fringe at the bottom of the container, which creates a seal to prevent water from leaking through, this prevents splashback when closed, while expanding outward to allow for simple access during bath time.
If you have a bathroom where there is not enough space alongside the bath for a complete pane of glass to swing out at a straight angle, this is a perfect alternative.
It is recommended that you use a bath mat to soak up any spills that could occur. When your bath is not in use, you may hang this over the side of the tub to dry, which is beneficial in reducing the buildup of dampness.
Shower bath accessories
If you are worried that the smooth bottom of a bath would not provide enough traction for you to shower securely, you can use a sticky mat to keep you from sliding and falling. In order to accommodate this, some shower baths are designed with a textured floor surface at the shower end.
Take into consideration the amount of room that will be necessary for the bath and shower controls as well. It is common for people to place these at opposite ends of the bath in order to avoid the room feeling cluttered, but some prefer a more concentrated and central control layout.
A B shaped or a P shaped bath is a great choice for those who want a shower over the bath but also want a little more room to be able to move about comfortably. Which one you will choose is dependent on the layout of your bathroom.