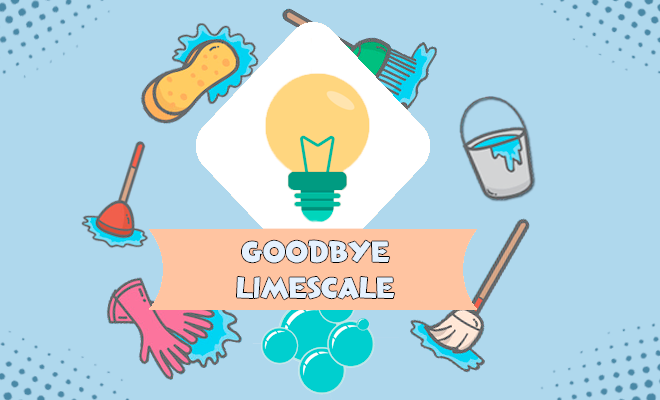 Those who admire sparkling chrome surfaces will be all too familiar with limescale. This bathroom antagonist not only taints your bathrooms cosmetic value but it also does damage to its overall health. Limescale leaves behind a white film that lies on surfaces and over time can lead to soap scum build up. Simply by grabbing a hot shower, the limescale could be evaporating and transfer across your bathroom appliances…
Knowing your enemy is at the heart of this battle. Limescale forms as a result of hard water deposits that accumulate on surfaces that hard water is in contact in. The longer it is left, the more difficult it is to remove. There are various ways that you can rid your bathroom of the unsightly effects of limescale. Here are some remedies, including 100% natural options!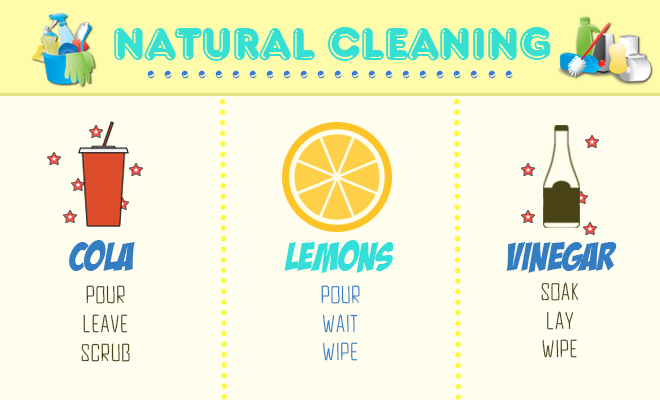 1) Vinegar:
Firstly, lower the water inside the toilet bowls so that you can easily lay vinegar soaked kitchen paper wherever there are visible stains. If after a few hours or overnight this does not clear, try using a wet pumice stone to scrub them off. But beware, scrubbing the toilet bowl too hard can cause damage to the porcelain.
A cupboard staple, vinegar will effectively loosen the grip that limescale holds over you appliances. Simply, pour three cups into your toilet cistern for up to an hour or overnight dependent on the amount of time you have. But wait. There are considerations you will need to make when using this method.
The smell. If you have a sensitive nose then the odour may deter you from working with this. A possible solution is to opt for distilled vinegar as the smell cast is a lot less pungent.
Whilst brown vinegar is suitable for cleaning, a safer option is to try white vinegar. White vinegar will leave no nasty stains behind whilst lifting limescale in seconds.
Click here to see this trick in action!
2) Cola:
Coca-Cola is a multi-functional beverage, which is useful for cleaning a loo? Yes, due to its mild acidity cola is an inexpensive and non-toxic method of removing limescale from your toilet bowl. Measure out a couple of glasses worth of coke and pour it directly into your toilet. As shown here, be sure to give all the stains the same level of attention as one another as you go over the rim of the bowl. If done correctly, most of the coke will combine with the water whilst a thin coat remains on the limescale build up.
3) Lemons:
When life gives you lemons use citric acid! To remove limescale using this method, you spare your sense from the aroma cast by vinegar. If you have the time and patience to allow it to work its magic then simply pour approximately 3 cups of the citric acid solution and just leave it to sit overnight and wipe clean in the morning.
We hope our tips keep your toilet in shape for years to come! Check out how you can improve your bathrooms water quality and reduce limescale further here.