It's just that easy! If you take your time, do your research and examine all your options, there's no reason why you can't have the look of a designer bathroom that looks like it's been lifted straight out of the catalogue. Take a look at the Bathshop321 online catalogue for branded bathroom products to find the very best deals out there, where you can often find up to 50% or more off the RRP of high quality items.
Get The Designer Bathroom Look: Bathshop321 Tips
What elements make a bathroom look like a designer bathroom? Here are our top 5 suggestions to make your bathroom look as luxurious as possible on a budget…
Freestanding Baths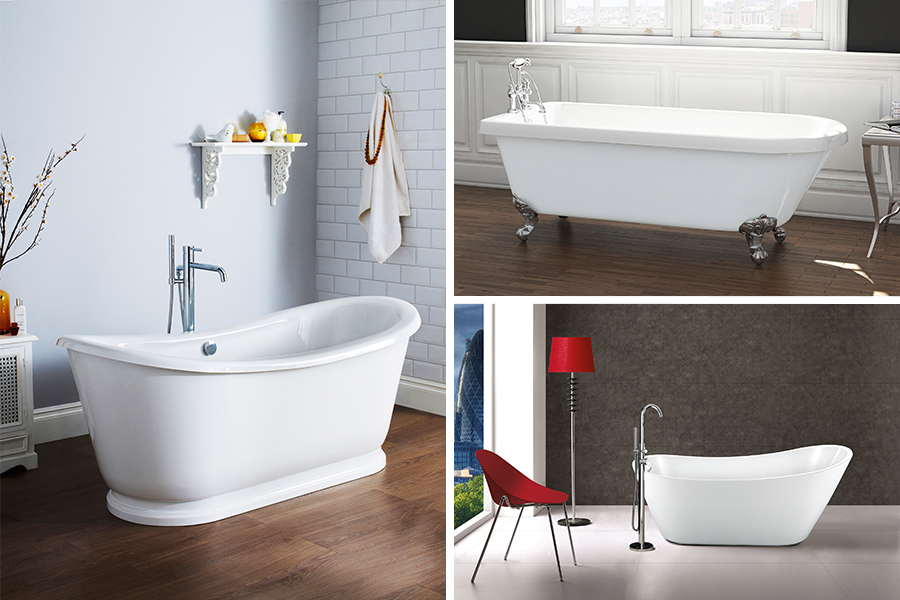 No luxury bathroom is complete without the addition of a freestanding bath. Unlike inset baths, freestanding baths have the ability to create a style statement in your bathroom as their presence is felt and seen as soon as you enter the room. They come in so many different styles; both modern and traditional, and in many shapes and sizes. Check out our selection of low priced freestanding baths to find the perfect one for your designer bathroom. Make sure you find a tap to match this type of bath. You can find more information about taps in our bath tap guide.
Tiling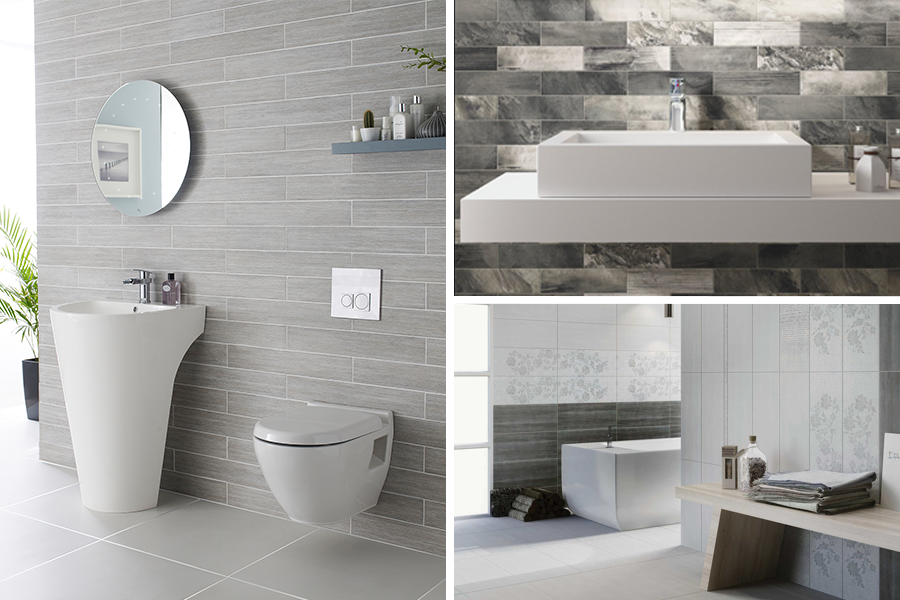 Anyone can get some blue and white tiles for their bathroom and make it look like everyone else's – but why settle for the status quo when you can choose more risque designs and create a masterpiece? Tiling can transform a plain bathroom into a stunning bathroom if you choose the right ones! Right now, dark grey and beige colours are very popular as they are able to incorporate a natural element to your interior design using slate and stone marbling. You can find many of great designer bathroom tiles at our showrooms in Manchester and Handforth, Cheshire – ring us up to find out more about the selections on offer.
Countertop Basins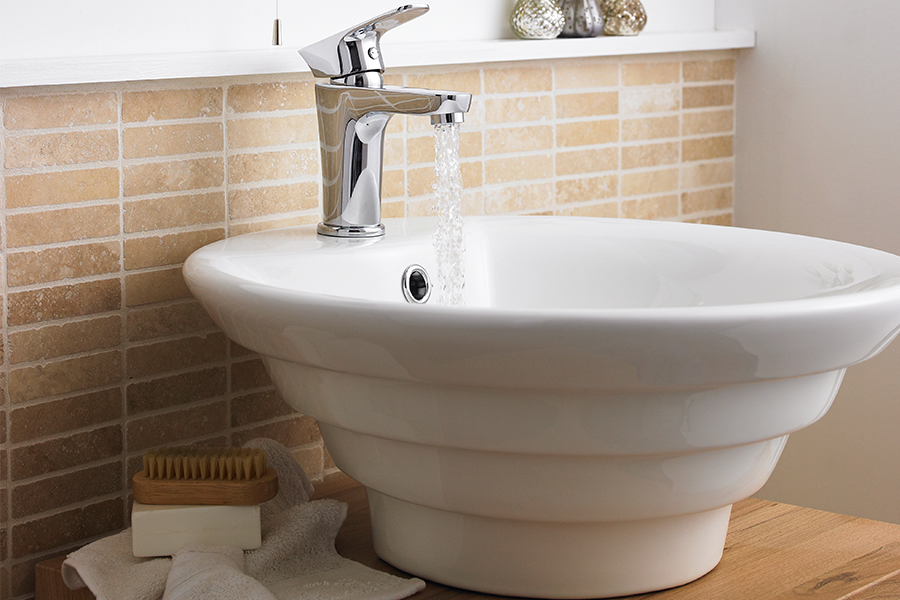 Countertop basins are a little more pricey than semi-recessed, wall hung or integrated basins but look so much more striking than their counterparts. The beauty with countertop basins is that you have the option to use a freestanding tap and wall hung taps to enhance attention even more! For larger bathrooms, you could even invest in a longer vanity unit and use 2 countertop basins to create a his and her's bathroom. Prices start from £60.20 at Bathshop321.com.
Classy Lighting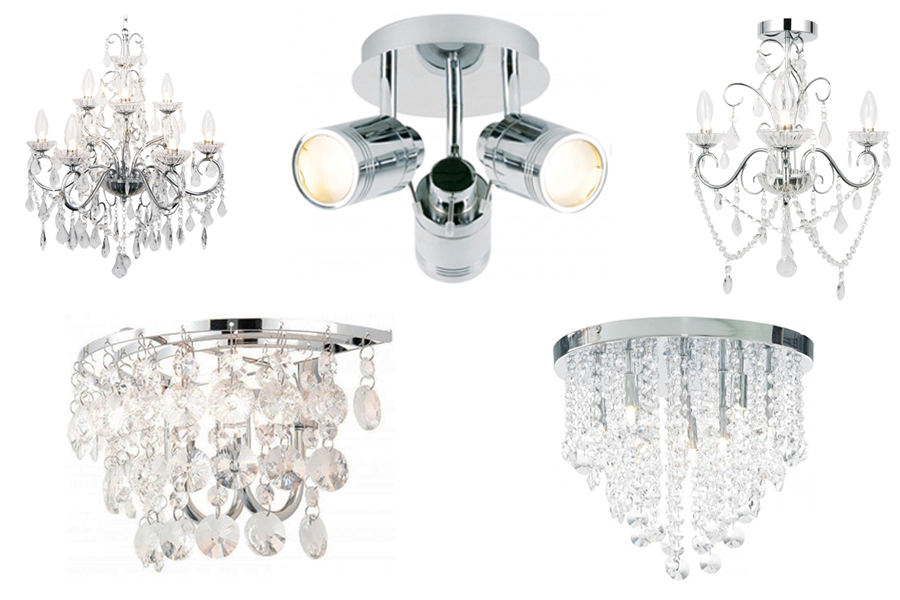 Think that chandeliers only belong in a ballroom? Think again! Add glamour to your bathroom with a bathroom chandelier, or one of the many other elegant bathroom lighting options out there. We think a central bathroom chandelier, like the Synergy Assisi SPA 3 Light Bathroom Chandelier, looks absolutely fantastic in big family bathrooms. For a more understated look, we recommend spotlights such the Synergy Arezzo 3 Light Spot Fitting. See the whole selection from Bathshop321 by clicking here.
Get Inspired
One of the best places to get designer bathroom inspiration is Pinterest, where you can save your favourite designs and items on a personal board to compare and contrast. Not only will you find bathroom design ideas but also gift ideas such as those found in the likes of our Mother's Day guide. Check out our collections that include Dream Shower, Modern Bathrooms and Best Of British boards by clicking the logo below.