Stuck in a design rut? Uninspired by your home design? Bathshop321 is here to inject some creativity and invigoration back into your mind with our list of inspirational interior design quotes from top designers!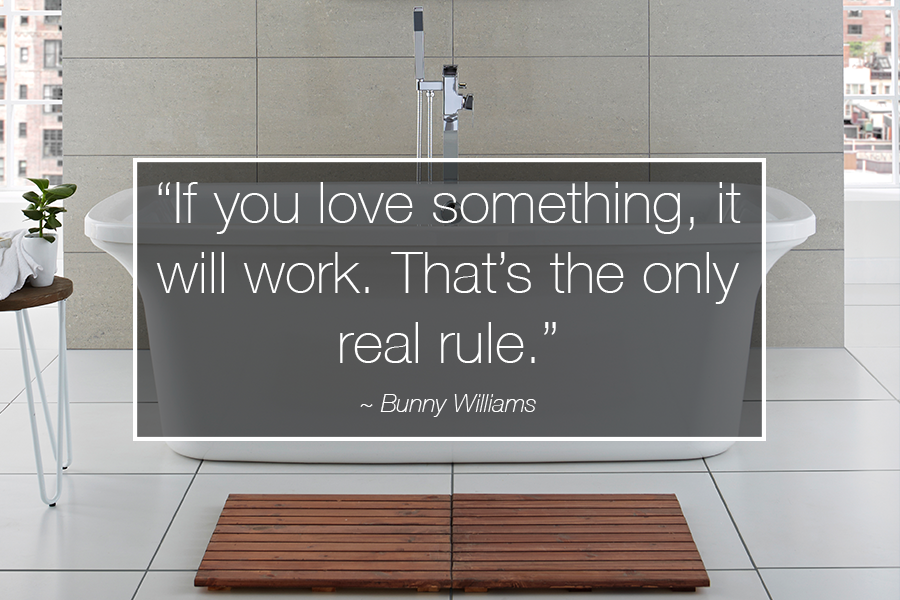 This is a mantra we should all go by. Don't listen to what other people think – if you think it looks good, you should keep it! Obviously if you live with other people you should probably take their views into account as well…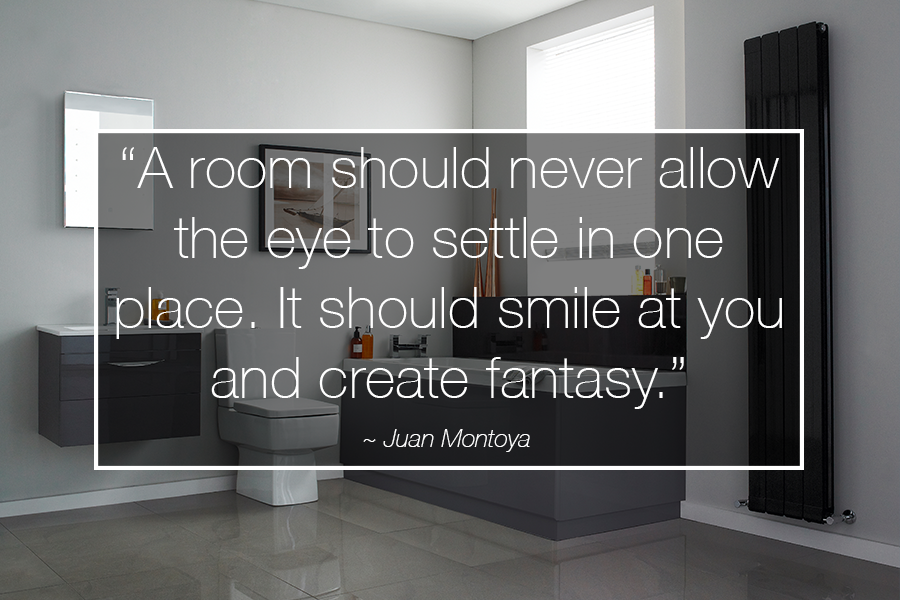 Nobody wants their home to be bland and boring! A room should make you feel something when you walk into it, whether it be stylish and modern, or traditional and homely. Make sure that you get the feeling that you want when you walk into your newly designed room at the end of the process. If you don't, you've gone wrong somewhere!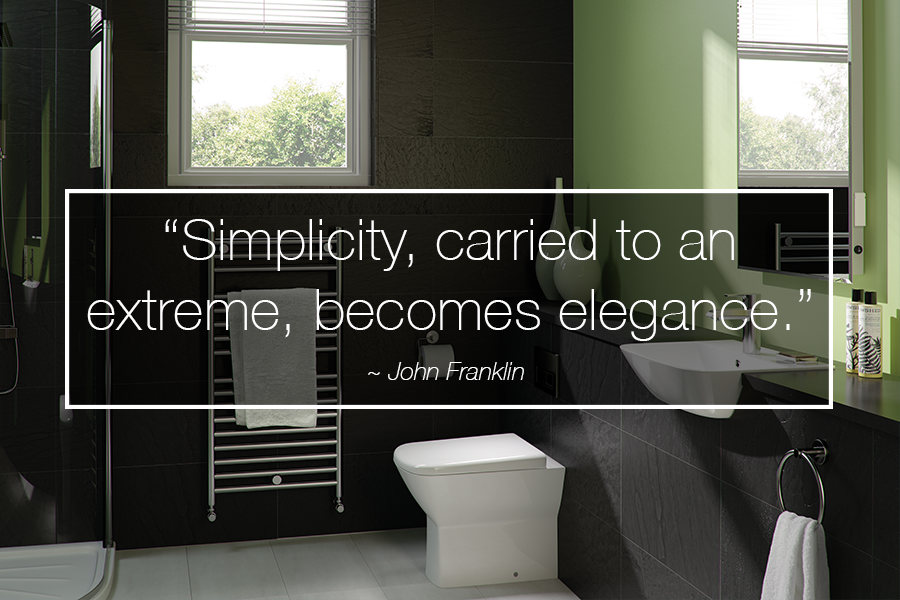 Sometimes we have a tendency to want to fill every space we can see with accessories and trinkets, but this often leads to clutter and untidiness. A good rule of thumb is to try and leave as many open spaces as possible to achieve a modern, minimalist look which leaves you with more design options in the future.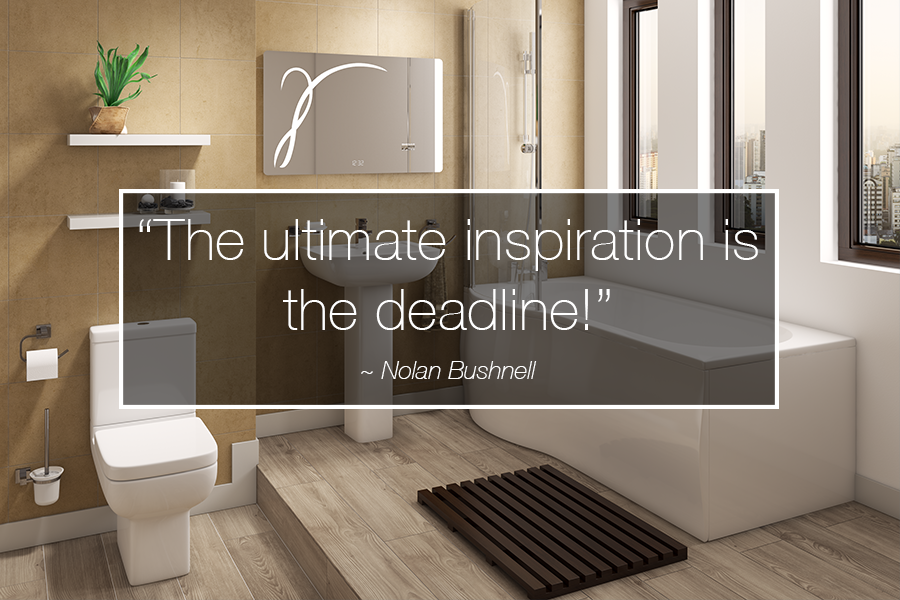 This goes without saying. Always give yourself a realistic deadline and budget at the start of your renovation project; otherwise it is very easy for your a project to drag on for months without an end in sight!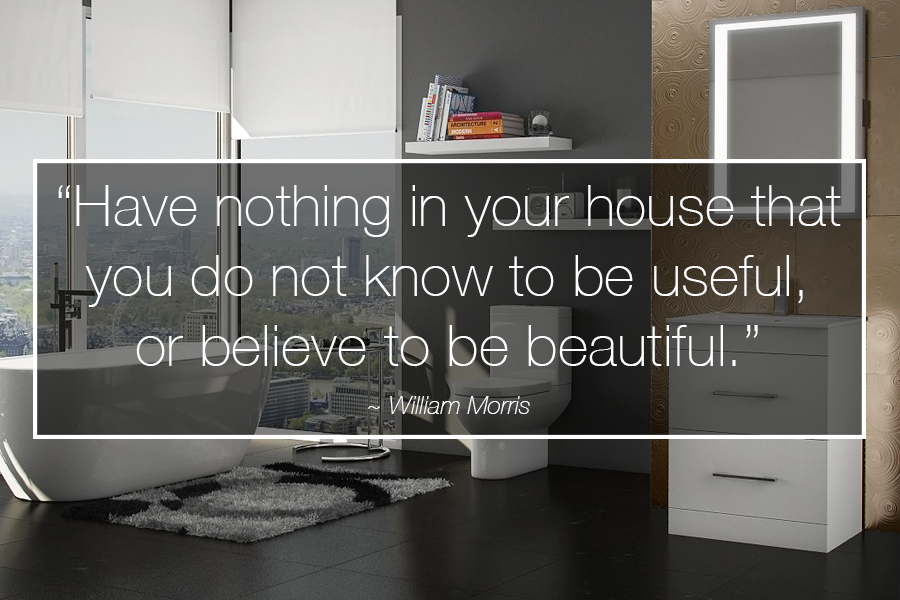 At face value, this may seem like an obvious statement – why would you ever put something that you didn't like in your home? It is however important to think about the function of everything that you are placing your room. For example, an all-singing-all-dancing mirror that has a shaving socket, LED lighting and magnifying pad may sound like a good investment at the time, but if you are not going to use all of these features, will it really be worth the extra money it will cost?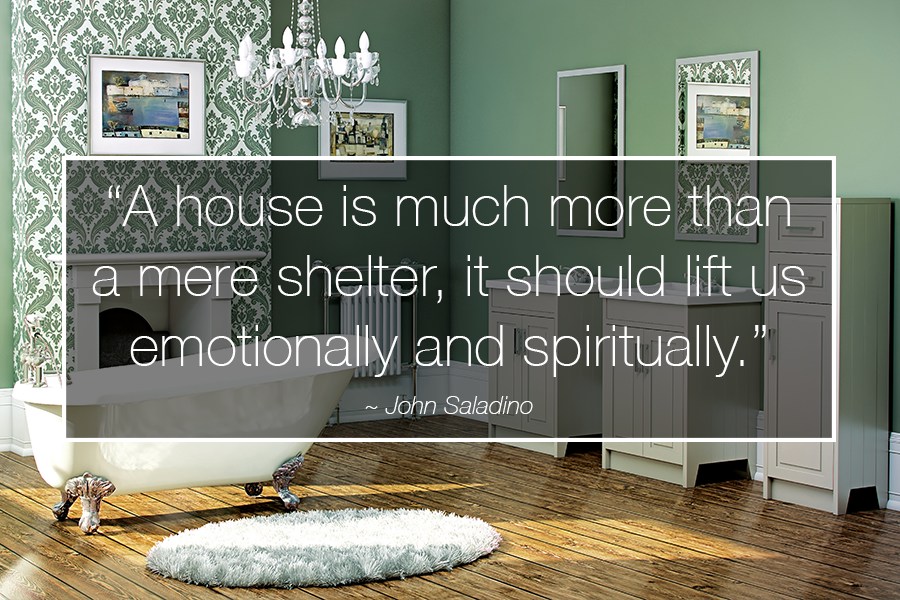 Much like the previous interior design quotes from Bunny Williams and Juan Montoya, you need to be emotionally connected to the design that you have created in your home.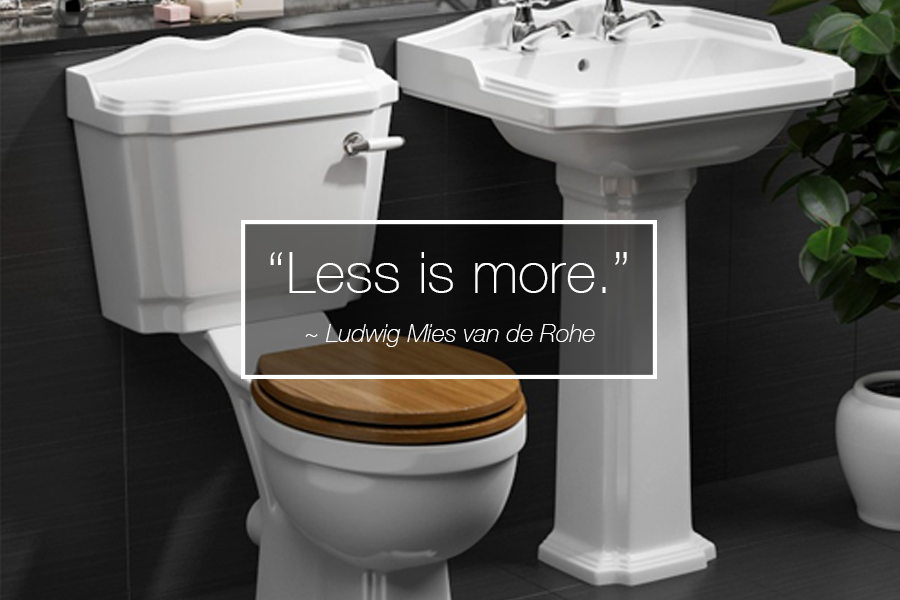 Do not make the mistake of cluttering up your room with unnecessary items. As William Morris tells us: "Have nothing in your house that you do not know to be useful…"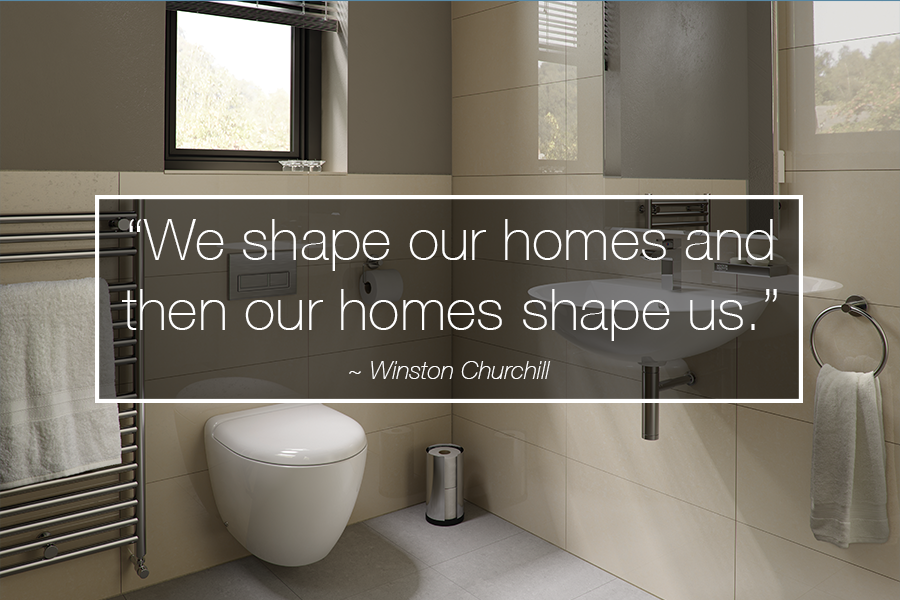 Think about the uses that you and your family want and will get out of your newly designed room. Home design is something that evolves over time and comes round in a circle. You start with a vision, you implement that vision, you use the finished room, you find flaws, you correct the flaws… and the cycle goes on and on. Don't be too disappointed if your finished room isn't all that you imagined it to be at the end of your assigned timescale, as you can always add to it over time to perfect your design.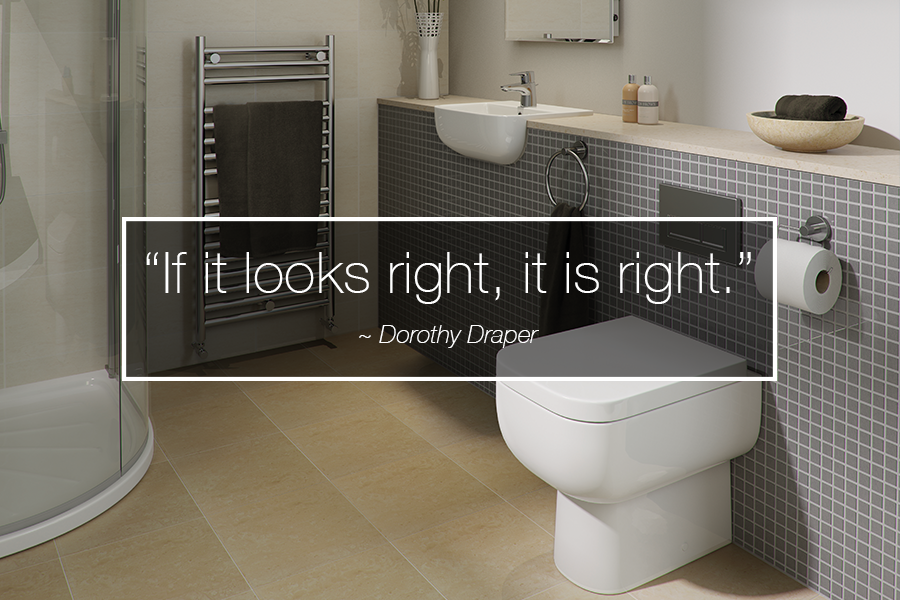 We absolutely love this quote from Dorothy Draper! Trust in your own style instinct and don't compromise on your dream of you don't have to!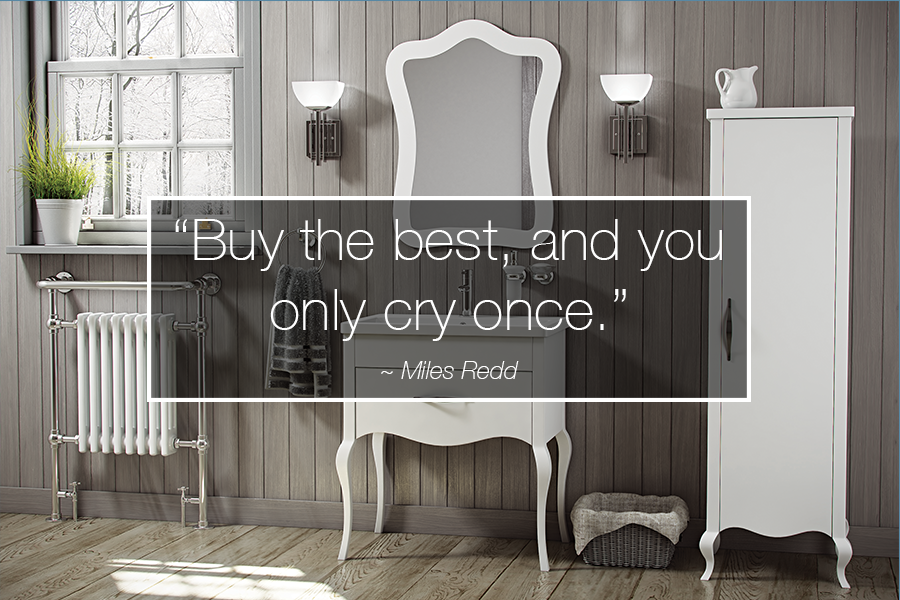 This has to be one of our favourite interior design quotes! If you invest in something of quality today (even if it is pricey!), you save money and hassle in the long term! However at Bathshop321.com, you can save hundreds of pounds on quality bathroom items so you don;t even have to cry once!