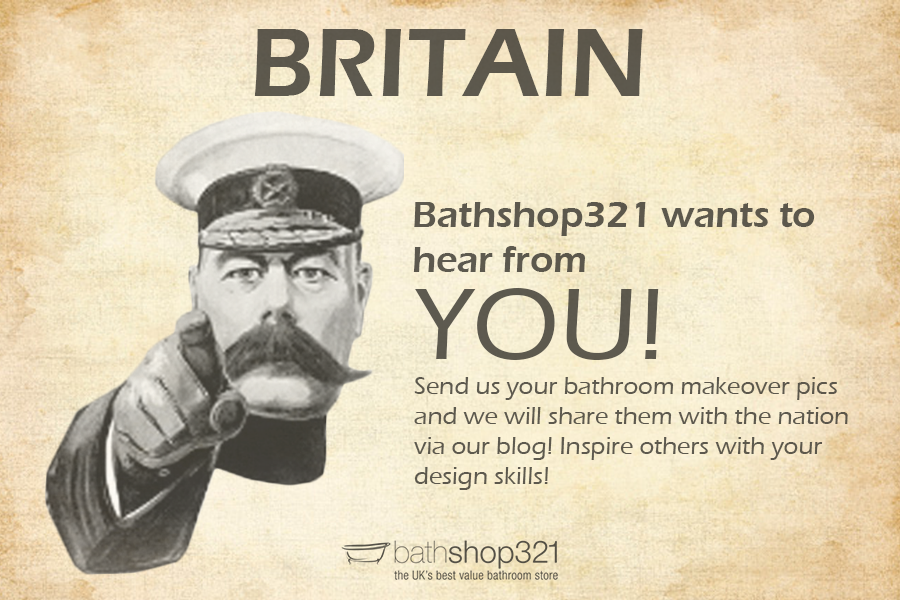 Calling all recent (or not so recent) customers! Have you got a new bathroom so stunning that you just want to show everyone? We love to see how the items you have brought from Bathshop321 have fared in your new bathroom, and we want to give inspiration to those people out there who are struggling for bathroom interior design ideas.
So this in mind, we are now looking for photos and stories of our customers' recent bathroom renovations using items brought from Bathshop321 that we can share on our blog under our 'Get The Look' sub-topic. The idea is to show everyone what can be achieved using Bathshop321 products and give our customers genuine, helpful advice on how to recreate this look in their own homes. We would like to make this a regular feature so that all can benefit: you get to show off your stunning bathroom to the world and everyone else gets to marvel at it! We started this feature last month thanks to a kind customer, Victoria Yates, who allowed us to share before and after photos of her family bathroom and we received so much positive feedback on this we thought we would be mad not to continue! To see our post about Victoria's renovation, please click here.
Interested?
Great! All you have to do to take part is message us via our Facebook page by clicking here and let us know by leaving your name, email address and say that you want to take part in the Get The Look feature. Our team will then be in touch with you to talk further and let you know how we want the feature to look. No photos will be posted online without your express permission first. It's as simple as that.
We hope to hear from you!