They Save Space
The most obvious benefit of a shower bath is the fact that they are great at saving space within more compact bathrooms as they remove the need for a separate shower enclosure.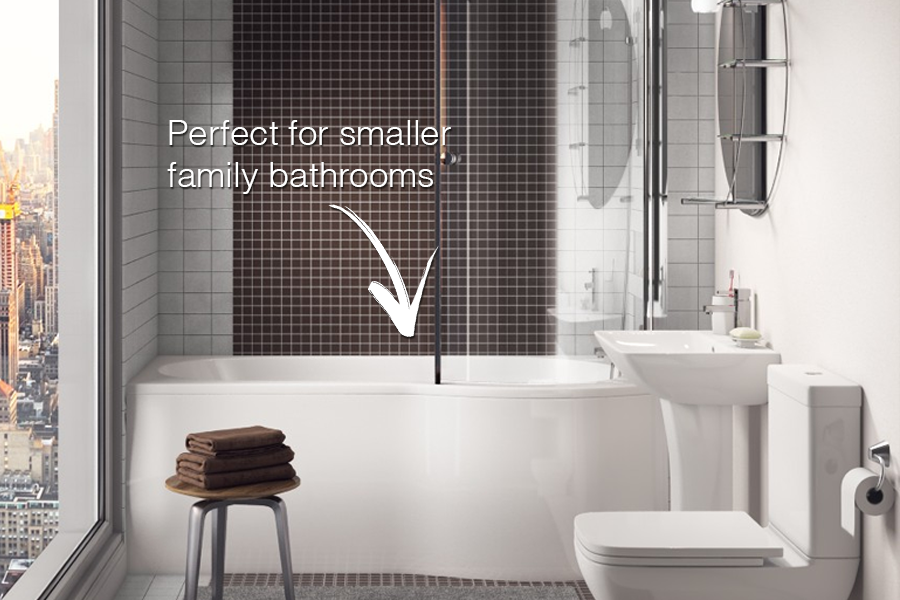 They're Cheaper
Shower baths are a more cost effective solution to buying a separate bath and shower enclosure. Many shower baths come complete with a bath screen and taps included in the price, so all you have to do to complete your bathroom is a shower. Contrast this to having to buy a separate shower, shower enclosure, shower tray, bath and taps, and you will soon see the costs begin to mount up! Price for shower baths at Bathshop321 start from just £180.
There Are Plenty Of Design Options
Shower Baths generally come in a choice of 3 different styles: P Shape, L Shape and B Shape. These descriptions simply refer to the shape of the widened end of the shower bath. P and B Shape Shower Baths feature more curved ends, whilst L Shape Shower Baths are square. This enables you to match your new bath to the existing design of your bathroom. You can see the different shapes available below.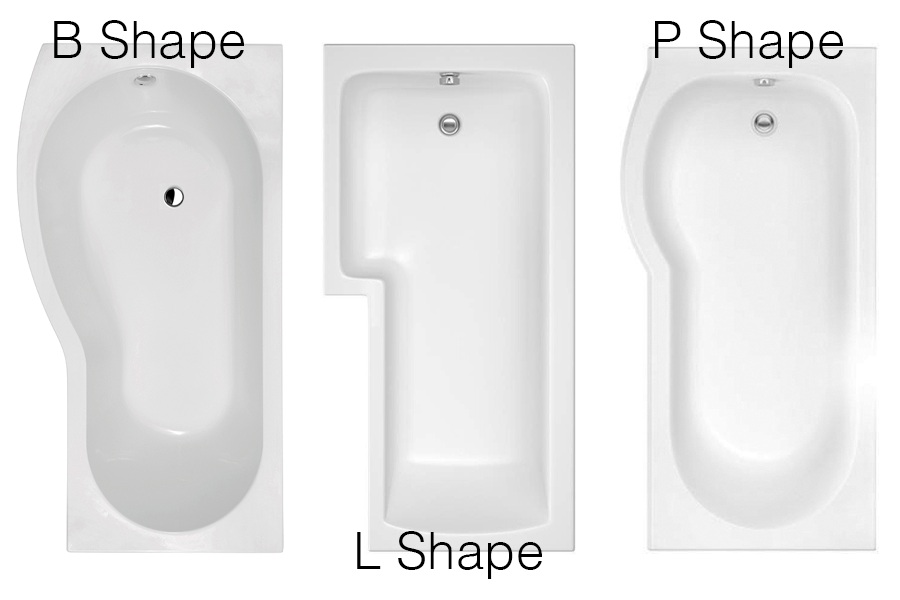 As well as choosing the shape of the widened end of your shower bath, you also get to choose whether the bath if left hand or right hand. This refers to the side of the widened end of the bath, so you can make sure that your model does not infringe on other parts of your bathroom.
They're Great For Families
With a shower bath, you get the best of both worlds. They are an especially good addition for families with young children, as it provides a spacious shower enclosure for adults and a large bathing area for the children!
You Can Reinforce Your Shower Bath For Extra Strength
Almost every shower bath available at Bathshop321 come with the option to add Premier Finish. This reinforces your shower bath for extra strength, meaning that it has better heat retention and gives it a 30 year guarantee. Look out for this option on all our bath listings!
Check out our great range of affordable, quality shower baths by clicking here.